Quality Euro pallets delivered around the uk. We`ll deliver anywhere in the country. London, Bristol, Manchester, Plymouth, South Wales, North Wales, Anywhere gives us a ring.
We are Expert Manufacturers in the making of Quality New Euro pallets. We have vast amount of indoor and outdoor storage areas for what ever quantity of Euro pallets you need us to store. Also we have drying rooms and kilns on site for ispm15 treating.
We offer Quality Pallets at very competitive prices. We believe we cannot be beaten on Euro Pallets prices delivered to anywhere in the uk. The more pallets you order the Cheaper they get. If your looking for New euro pallets heat treated or kiln dried, and need a next day delivery then contact us now, because we are known for not letting our customers down. If you require Heat Treated Pallets London area.. dont forget to try our sister company today.
Give us a try.
Email - Euro Pallets ukClick Here
The recycling of all of our timber waste is a big factor in our company.
We`re Recycling For Our Future
Email - Euro Pallets ukClick Here
Email - contact@europallets.co.uk
Email - contact@europallets.co.uk
Welcome to
Euro

Pallets uk
Euro Pallets uk is here to supply New & Old euro pallets at a price and quality that will not be beaten throughout the uk. Give us a try today and we know you will not be disappointed.
Phone - 07518 672676
Euro Pallet Collars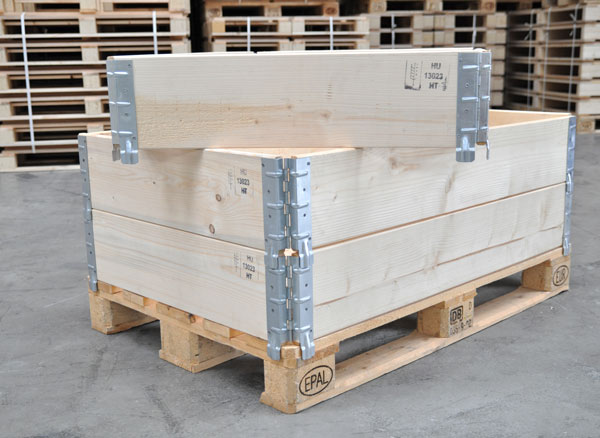 Pallet Collar Cardboard Divider Set
Please take a look below at our Heavy Duty Cardboard divider sets, you can have 2,4,6 or 8 separate compartments, depending on how many you need, the kit we provide consist of a heavy duty layer pad which fits in the bottom, then short and long pieces of heavy duty cardboard which fit together. Even the 8 compartment kit will only take around 30 seconds to put together, It`s that easy... once you see the kit together inside our pallet collars you to will see what a fantastic Idea they are.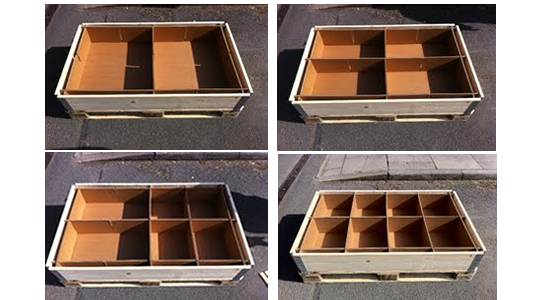 Powered by

EMF
Web Form
Report Abuse

Nationwide Delivery
York, Undersized, Bradford, Derby, Liverpool,South Wales,Sheffield,Birmingham,North,South,East,West, Leicester, Coventry, London, Reading, Swansea, Llanelli, Bridgend, Cardiff, Bristol, Port talbot, Worcester, Bedford, Colchester, Ipswich, Woking, Norwich, Stoke on trent, Chester, Blackpool, Scunthorpe, Hull, Wakefield, Southport, Nottingham, Macclesfield, Halifax, Bolton, Rochdale, Blackburn, Burnley, Preston, Harrogate, Wetherby, Lancaster, Ripon, Scarborough, Bridlington, Windermere, witby, Darlington, Middlesborough, Newcastle, Gower, South shields,Barry,maesteg,Newport,Carmarthen,Brecon,Ebbw Vale,Cheltenham,Swindon,London,Hereford,Pyle,Weston supermare,bridgwater,Southampton,Watford,Epsom,Harlow,Chelmsford,Brighton,Portsmouth,Crawley,Bath,,
Email - contact@europallets.co.uk
Phone - 07518 672676

No Fancy Web Sites.
We`re here to make Quality Pallets
Pallet distribution
We specialise in delivering what ever quantity of pallets you need, and when you need them, in most cases within 24hrs.
Heat Treated Euro pallets
Heat treating Wooden Euro Pallets Is not a problem in our company. We also have so many Storage area`s on our site, that we can get your next load ready, so your just a phone call away from your next delivery. We also make bespoke and standard pallets for any of our customers needs
Nationwide Service
Our Company is uk based, and we operate a nationwide service, we`re from Llanelli South Wales, and deliver allot of our products locally like Swansea, Neath, Port talbot, Cardiff, we have haulage companies on our door step taut liners and flat beds ready to deliver your euro pallets
That Guarantees a next day delivery of pallets within 24hrs.